EMF, WTF?and other FAQs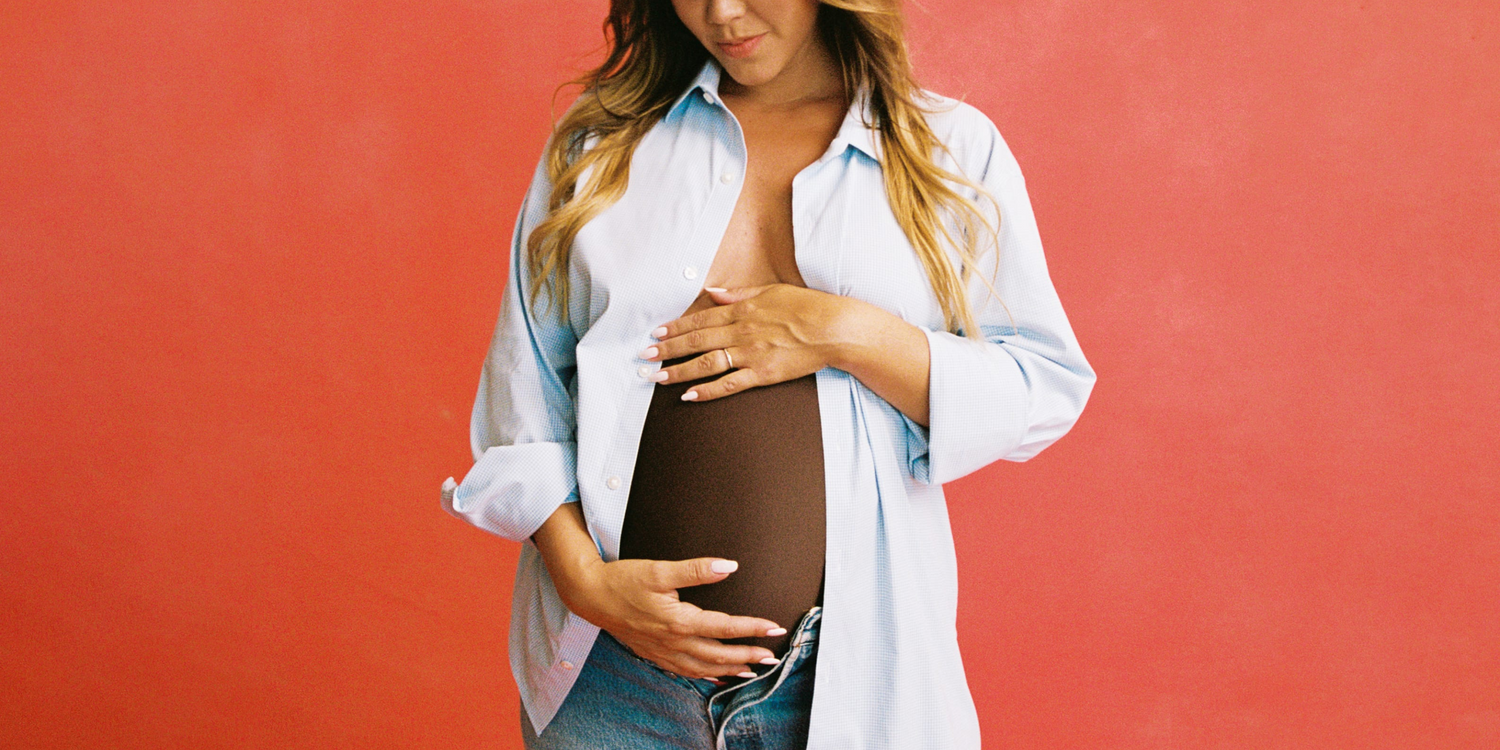 At Juunaday, we prioritize the health and well-being of ourselves, our families and future generations. We also recognize the
importance of staying informed about the potential health implications of EMF exposure.
Our commitment to providing accurate and reliable information is reinforced by consulting verified sources such as doctors, scientists, professionals in the EMF-shielding industry, and building biologists. We strive to continually expand our understanding of this subject and actively seek new knowledge.
To facilitate your journey towards a healthier lifestyle with technology, we offer resources and a newsletter where we aim to demystify EMF exposure and share valuable tips.
Collapsible content
What is EMF and why should I care?

An Electromagnetic Field (EMF) is a continuous field that radiates electromagnetic energy in a wave-like pattern from one place to another.  Electromagnetic radiation can vary in strength from low frequency to high frequency depending on the length of the wave.  If the wave is longer, it has a lower frequency and carries less energy.  If the wave is shorter, it has a higher frequency and carries more energy.  The higher the frequency the easier radiation can penetrate our bodies and cause cellular damage. 

EMF can be produced naturally by the sun and our bodies, or unnaturally by things like cellphones and Wi-Fi.  The range of EMF frequencies exist on what is called the electromagnetic spectrum.  Lower frequencies are described as Non-Ionizing Radiation which includes radio and microwaves, mobile devices and WiFi.  Higher frequencies are described as Ionizing Radiation which includes UV-Rays, X-Rays, and Gamma Rays.  There is no debate that Ionizing Radiation is very harmful to humans, but researchers and scientists are also proving exposure to Non-Ionizing Radiation (like EMF emitted by Bluetooth and Wi-Fi enabled devices) is harmful to our health as well. 

"While Ionizing Radiation directly damages DNA, Non Ionizing Radiation interferes with the oxidative repair mechanisms resulting in oxidative stress, damage to cellular components including DNA, and damage to cellular processes leading to cancer."  "Evidence of free-radical damage has been repeatedly documented among humans, animals, plants and microorganisms for both extremely low frequency (ELF) electromagnetic fields (EMF) and for radio frequency (RF) radiation, neither of which is ionizing. Free radical damage explains the increased cancer risks associated with mobile phone use" https://pubmed.ncbi.nlm.nih.gov/27903411/

These days, there are very few places with little or no influence of human-made EMF.  All wireless devices function by transmitting EMF radiation.  EMF isn't a by-product of wireless communication; it's how wireless communication works.  And we're surrounded by a rapidly growing amount of EMF every day. By some estimates, in today's cities, we're exposed to 1 trillion times more EMF than is found in nature.   

This is exceptionally important to recognize when it comes to children and pregnancy.  "Children's brains are more susceptible to hazardous exposures, and are thought to absorb higher doses of radiation from cell phones in some regions of the brain." https://pubmed.ncbi.nlm.nih.gov/29884550/

"Three large-scale carcinogenicity studies in rodents exposed to levels of RFR that mimic lifetime human exposures have shown significantly increased rates of Schwannomas and malignant gliomas, as well as chromosomal DNA damage. Of particular concern are the effects of RFR exposure on the developing brain in children."  https://pubmed.ncbi.nlm.nih.gov/31457001/

Thousands of studies have established that EMF radiation has a negative effect on human health.  It's been found that when radiation enters the body, it can cause DNA damage, mutation, and cell death, which can trigger various health issues including cancer, tumors, infertility, cognitive decline, memory loss and ADHD.  Scientists have pointed out that EMF radiation impacts each person differently and depends on many factors, such as: the frequency and duration of exposure, the cumulative effect over time, and one's own genetic makeup and/or underlying health conditions. 

In addition to other environmental toxins (something humans produce or introduce into the environment that disrupts biological processes), like pesticides, phthalates, and other endocrine-disrupting chemicals, EMFs can cause inflammation and oxidative stress. When working to lessen the toxin burden on your cells and overall health, EMF protection is another tool in your wellness arsenal. https://link.springer.com/chapter/10.1007/978-3-319-50289-2_4//

"EMF exposure, even in the low dose range, may well lead to changes in cellular oxidative balance…Pre-existing conditions like diabetes and neurodegenerative diseases compromise the body's defense mechanisms, including antioxidant protection processes, and individuals with pre-existing conditions are more likely to experience health effects. Further, very young or old individuals can react less efficiently to oxidative stress. This puts them at greater risk of health impacts." https://www.fcc.gov/ecfs/document/11302824721650/2
Why Juunaday?

Juunaday styles shield targeted areas of the body from wireless device radiation. We design our garments to protect the parts of the body most often exposed to close-contact use of cellphones, tablets, and laptops - specifically the belly and pocket.

While our styles do not offer full body protection from ambient sources of electromagnetic smog like wireless routers, cell towers, airplanes, smart meters, etc., we provide partial shielding catered to an active and connected lifestyle.

We always emphasize the importance of maintaining distance from wireless devices and discourage carrying or resting them on the body; however, a digital detox is rarely possible these days. It's why our strategically placed shielded pockets and shielded belly panel offer a modern solution - from work, to work out, to scrolling, and beyond.
Can Juunaday be worn when you're not pregnant?

Yes! Unless labeled Maternity, our designs are crafted to accommodate a woman's body, whether pregnant or not. We believe that supporting reproductive well-being is equally important during the preconception phase as during pregnancy.
Tell me about the shielding fabric and how it works.

EMF-shielding fabric contains conductive materials like silver, copper, and stainless steel, creating a barrier that deflects wireless radiation and prevents certain levels of electromagnetic radiation from being absorbed by the body. People are now turning to EMF-shielding apparel to mitigate adverse health effects and reduce exposure.

Our EMF-shielding fabric panels are made of medical grade pure silver plated Nylon and manufactured in the US by a company supplying shielding materials to the US military and medical industry for the past 25 years. Our unique panel designs encase the metallic fabric in breathable 4-way stretch material and create the feel of traditional activewear.

The shielding effectiveness of our garments has been tested and verified by an internationally recognized independent testing facility to block up to 99% of wireless radiation under laboratory conditions according to the IEEE-299 standards.

Since shielding material does not make EMFs disappear, be aware of the sources of your exposure and the direction electromagnetic fields are traveling. We strongly discourage using wireless devices near children and infants. We do not recommend carrying or resting wireless devices on the body. Do not position and infant or child between a device and EMF-shielding materials.
How do I care for my Juunaday?

Wash by hand or on a gentle cycle in the washing machine with cold water using neutral laundry detergent that does not contain bleach, such as TexCare. Do not use bleach, disinfectants, cleaning products that contain chlorine, fabric softeners, or strongly alkaline detergent such as washing powder.  A higher washing temperature and frequent laundering is not necessary due to our product's anti-bacterial and anti-microbial characteristics.  The shielding fabric will be damaged by chlorine and will lose its functionality.  Dry cleaning will permanently damage the product.  You may tumble dry using a low heat setting, but we recommend removing promptly from water, not wringing out excess water, and hanging garments to dry.   

Avoid direct contact with heat.  The fabric is highly conductive.  Do not allow the fabric to come in contact with electric wires, outlets or switches.  Our garments do not contain flame retardant, use caution around open flames and heat sources.
What is the right size for me?

Our clothes are designed to fit based on your current or pre-pregnancy size.  The bodysuit runs small, so order a size up. The playsuit is short in the torso, so size up if you are tall. Our size guide will also help you determine the correct fit for you. View Our Size Guide
What does the name Juunaday mean?

Juno + Faraday = Juunaday

Juno Lucina is known as the Roman goddess of childbirth. Lucina, which means "light," was described as "she who brings children into the light." Her main duty was to ensure the safety of women in childbirth.

Michael Faraday is the English scientist who devised the Faraday Cage in 1836.  A Faraday Cage, sometimes known as a Faraday Shield, is a metallic enclosure that is used to shield objects from electromagnetic fields. 
Where can I learn more?

Environmental Health Trust (EHT) is a non-profit organization committed to promoting a healthier environment through research, education, and policy.  www.ehtrust.org

The Bioinitiative Report 2012 (Updated 2014-2022):  A Rationale for Biologically-based Public Exposure Standards for Electromagnetic Fields.  www.bioinitiative.org

Canadians For Safe Technology is a not-for-profit organization committed to creating healthier communities by educating Canadians about the health implications of radiation from technology.  www.c4st.org

EMF-Portal is an online information platform of the RWTH Aachen University that summarizes systematically scientific research data on the effects of electromagnetic fields (EMF).  www.emf-portal.org/en
TLDR

Thousands of studies have established evidence that EMF radiation has harmful effects on human health.

Juunaday supports health + wellness by shielding the reproductive parts of a woman's body from wireless device radiation (EMF).

Juunaday products are independently tested and laboratory verified to shield targeted parts of the body from up to 99% of wireless radiation emitted by Wifi and Bluetooth enable devices.

Wash gently in cold water.  Do not use bleach.  Hang dry or tumble dry on low heat.  No dry cleaning.

Juno + Faraday = Juunaday

Resources:  www.ehtrust.org, www.bioinitiative.org, www.c4st.org, www.emf-portal.org/en
Disclaimer:
These statements have not been evaluated by the Food and Drug Administration. This product is not intended to diagnose, treat, cure or prevent any disease. Information on this site is provided for informational purposes only. It is not meant to substitute for medical advice from your physician or other medical professionals.